Okay
, so where should I start. I guess, let me start by saying that I'm not trying to rub it in
anybody's
face but I'm
quite
(kind of really...) happy with my finals, coursework, and overall way I've handled this semester :)
Last Friday was the start of my finals with Microeconomics as the 'opening'. It
is
true as what most people said: Adrian tried to kill us all through the objective questions. It was
nothing
like Ms. Sheila's tests but I sympathize more with students from section 5A because they on the other hand NEVER have objective questions either for their tests or quizzes. But for the rest of the exam it was not
that
hard. I would say I have an okay feeling about it :)
On Tuesday I had my US History paper. For that paper I specifically remembered
Lils
' confident expression when she said, "I just read her notes only!"So that's what I did. But I don't blame her when ALL of us were shocked to find out that it was BORGES who wrote the paper! The objective section was quite confusing (since it's not from the resource link where Dr
Renuka
usually get
her
questions) and the section B consist of one word questions about things Dr
Renuka
NEVER mention in class. Therefore I would say section C is the best for me. Still, I was so '
gelabah
' then that I'm not even so sure of how I did. Yet, because it is Dr
Renuka
, my coursework is quite okay so I'm hoping that (with my debate!) should be able to help me get through History (Plus, I wiki-ed some of the questions I had doubts on and was happy to find out I got those questions correct).
Next on Thursday was my
CSC
final examination. My whole opinion on it is concluded in one sentence I said to Him after the exam, "I wish I had asked Ms
Chong
to do my recommendation letter instead of Dr
Renuka
." I really have high hopes for my
CSC
but we'll see. I don't want to say much :)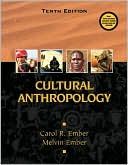 Today, my last paper was Anthropology. When I first saw the objective questions I thought I was
screwed
. What with questions on tribes and all. But when I really look at the questions they were actually not that hard if I use my common sense. And the short answer and essay part was okay
la
for me.
Alhamdulillah
I remembered almost everything the questions asked for and I really had fun answering my section C essay. I did on religion, which is something I held really close to my heart. But knowing Borges I
never
expect an A even since the beginning of the semester.
In conclusion, like I said just now, I'm really happy with how I handled this semester. I did not stress too much on every single thing like what I did last semester and
Alhamdulillah
God really wants to help me this time around as I did quite okay for all my tests. So I guess I'm going to keep on with this 'relax' state I'm in and just try my best in everything I do. How I stressed myself out doing Physics last semester did not help the rest of my subjects...Although it did help me get a B for that one frigging hard subject that I'm really proud of :) But then again...I don't think it's possible for me to relax next semester. What with Calculus being
kind of
like Physics again...
Ah never mind la, take things in stride and God will
definitely
help me with this fight :)
-C